JAPANESE BLADE OF EXCEPTION
Japanese Gyuto, Santoku, Petty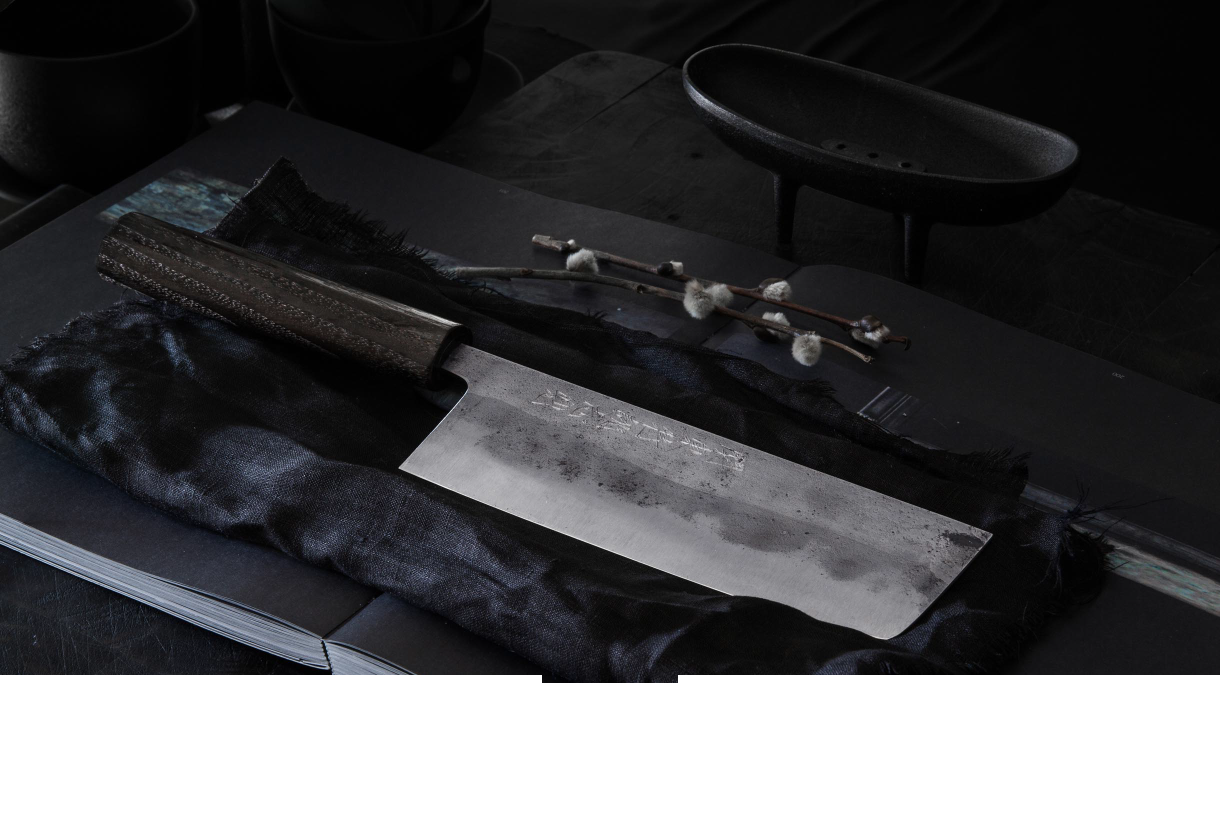 Located on elegant Laurier Avenue West, L'émouleur is a high-end boutique whose enticing storefront window has been turning heads since its opening. Its young owner, Guillaume de l'Isle, has built up a loyal clientele of renowned chefs, foodies, and art collectors thanks to his stunning, one-of-a-kind products, his excellent service, and, most important, his contagious enthusiasm for Japanese knives.
Where culinary and visual arts meet
 
Japanese blacksmiths employ time-honoured techniques that have been passed down from ancestors who made traditional katanas by hand. The thin blades of laminated steel are folded countless times to produce an instrument of unparalleled beauty, then expertly ground to ensure surgical precision. This method allows Japanese knives to preserve the flavours and textures of the foods being prepared. It is these distinctive qualities that place Japanese knives in such high demand among both great chefs and amateur cooks.